Senior and Junior Fellows
Professor Sang Won Bae Kyonggi University, Yeongtong-gu, Suwon, South Korea

Project: Higher-Order Color Voronoi Diagrams: Structures and Algorithms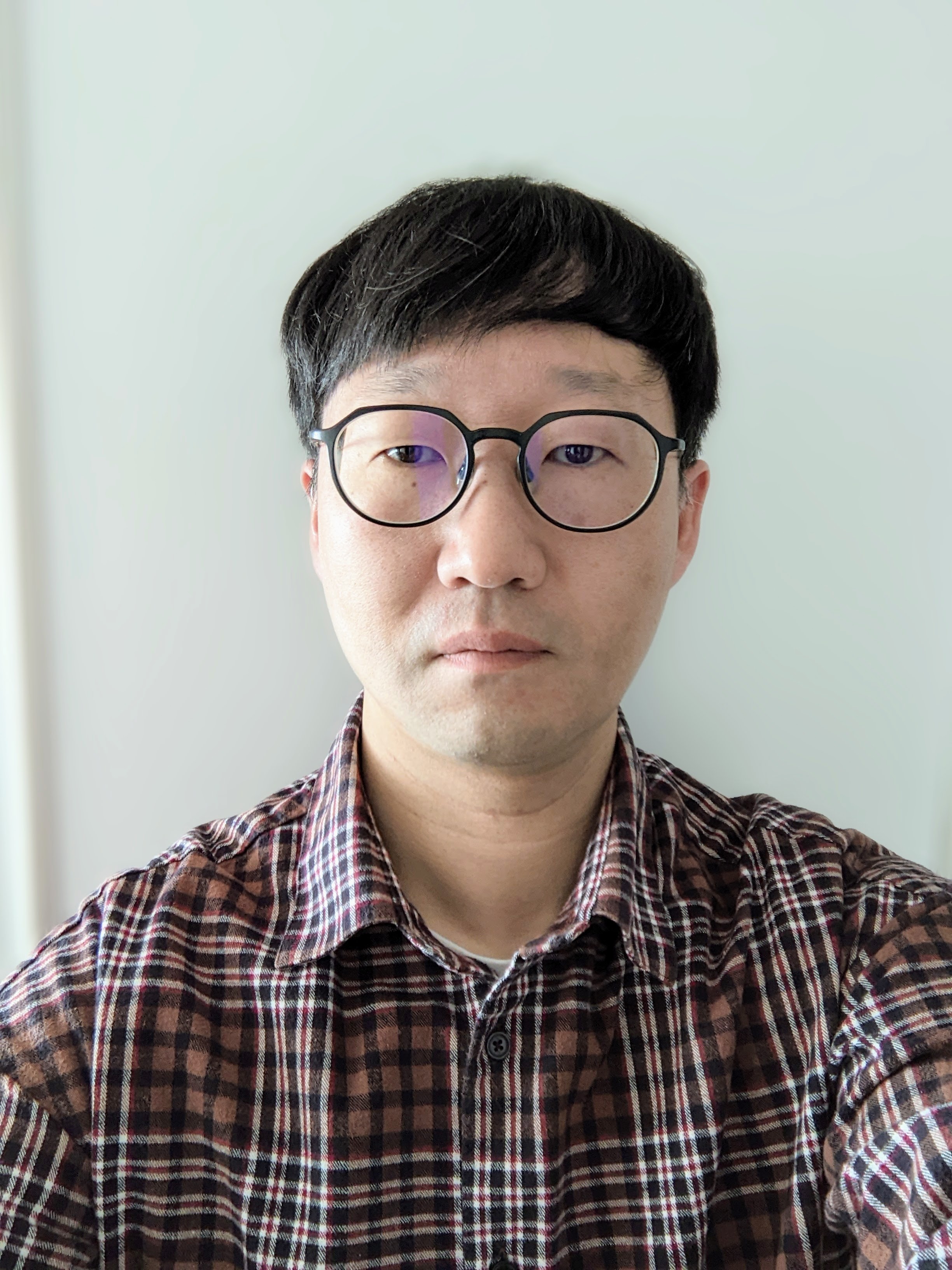 In this research project, we study higher-order color Voronoi diagrams. Voronoi diagrams are one of the central topics in discrete and computational geometry, and have been extensively studied since the 1980s along with numerous applications in diverse disciplines of science and engineering. The color Voronoi diagram and its higher-order variant are relatively new concepts generalizing the ordinary Voronoi diagrams. Despite its natural generality and importance, however, neither structural complexity bounds nor algorithms are yet known in the literature. The purpose of this research project is thus to discover unrevealed structural and algorithmic properties of the higher-order color Voronoi diagram, aiming to establish tight bounds on its structural complexity and to present first efficient algorithms. By its own interest in theory and application prospect in practice, this research project is expected to lead various follow-up researches, finding new applications in different fields.
Host: Prof. Dr. Christian Knauer, Institute of Computer Science

---
Dr. Paul Bentley Imperial College London, United Kingdom

Project: Prediction and detection of clinical deteriorations from wearable tracking of natural behaviour"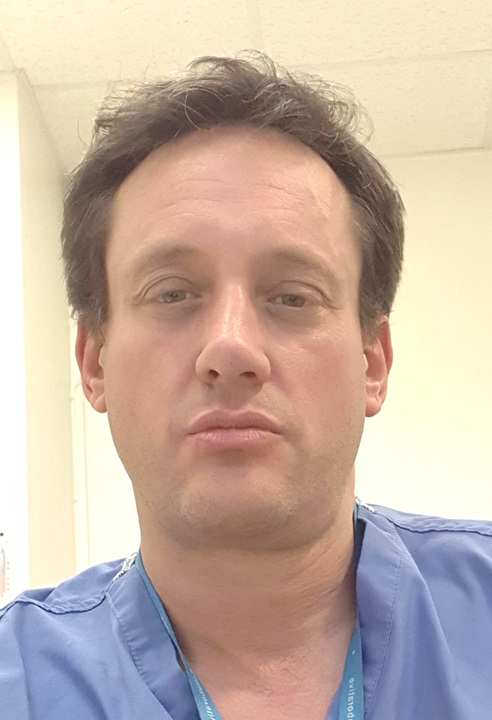 Paul Bentley collaborates with Aldo Faisal, Professor of Digital Health at Bayreuth University, on a project aiming to automate observations in hospital inpatients, to forewarn deteriorations. The research utilizes a practical, wearable method for tracking natural behaviour, and will be trialled on hundreds of patients in UK and Germany.
Host: Prof. Dr. Aldo Faisal, Chair in Digital Health

---
Professor Christopher McNeill Monash University, Clayton, Australia

Project: Control of heterojunction alignment and orientation in organic solar cells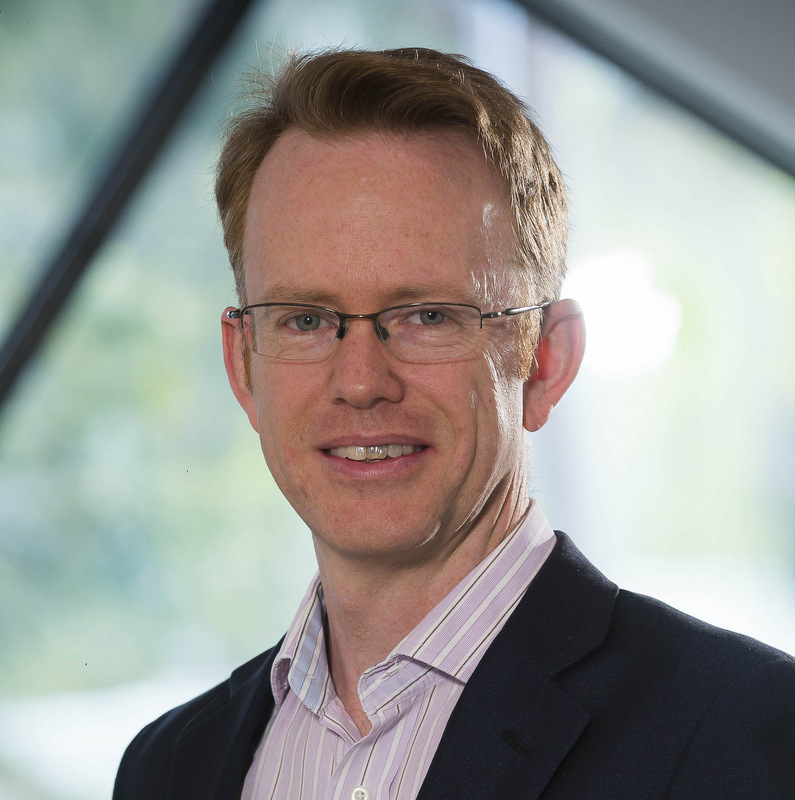 Organic semiconductors are of interest for a range of applications including low cost solar cells but their complexity of microstructure hampers fundamental understanding. This fellowship will combine complementary expertise in materials science, materials processing, spectroscopy and theory to unravel the complex relationships between molecular packing, semiconductor properties and device performance.
Host: Prof. Dr. Anna Köhler, Chair of Experimental Physics II and Prof. Dr. Eva Herzig, Juniorprofessor for Dynamics and Structure Formation – Herzig Group

---
Dr. Annelies Andries Utrecht University, Utrecht, Netherlands

Project: Gender in Translation: Bavarian Translations of French Opera, 1800-1825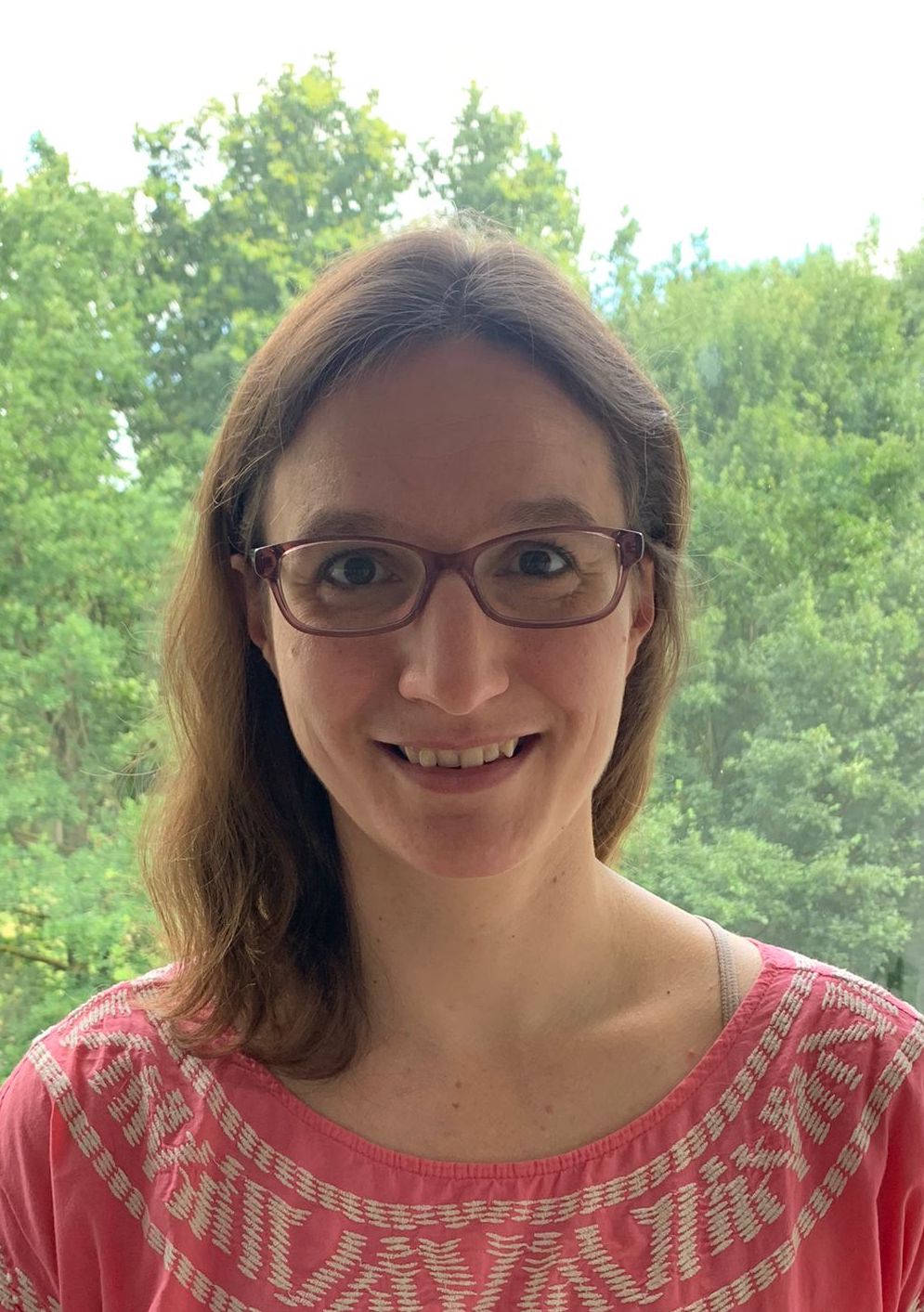 This project seeks to understand opera translation as a performative and embodied cultural negotiation practice. It takes as its case study early nineteenth-century operatic culture in München, Coburg, Bamberg and Bayreuth. It analyses how through the blossoming culture of imported and translated French operatic works and practices, the region dealt with the volatile relationship to (post)Napoleonic France and associated legal and political frameworks concerning gender and other aspects of identity.

Host: Prof. Dr. Kordula Knaus, Faculty of Languages & Literatures

---
Dr. Everton Maciel Research Foundation of the National Council for Scientific and Technological Development, Brazil

Project: Defining priority species and areas for the conservation of tree diversity in tropical savannas of South America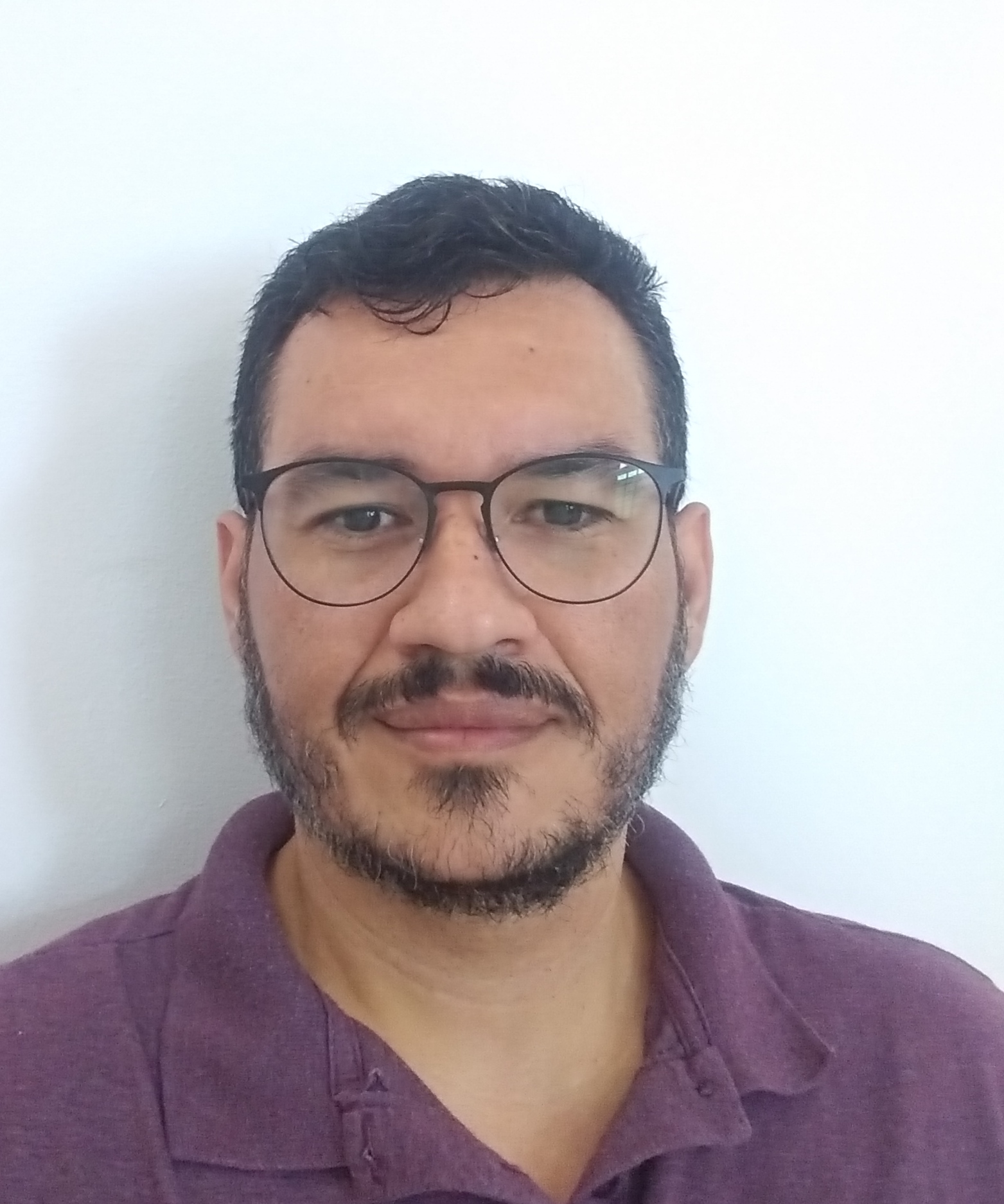 The tropical savannas of the Americas are among the most biologically diverse areas on the planet. These savannas are exposed to different pressures such as climate change, biological invasions, habitat loss and overexploitation.
This project has the following objectives:
(i) identify the species most vulnerable to global change; (ii) assess the persistence of these species in response to global change; (iii) identify conservation gaps and (iv) identify priority areas for conservation action in South American savannas.
Host: Prof. Dr. Steven Higgins, Chair of Plant Ecology

---
Dr. Frank Poulsen King Juan Carlos University, Madrid

Project: Hermann Conring and the Legal History of the Holy Roman Empire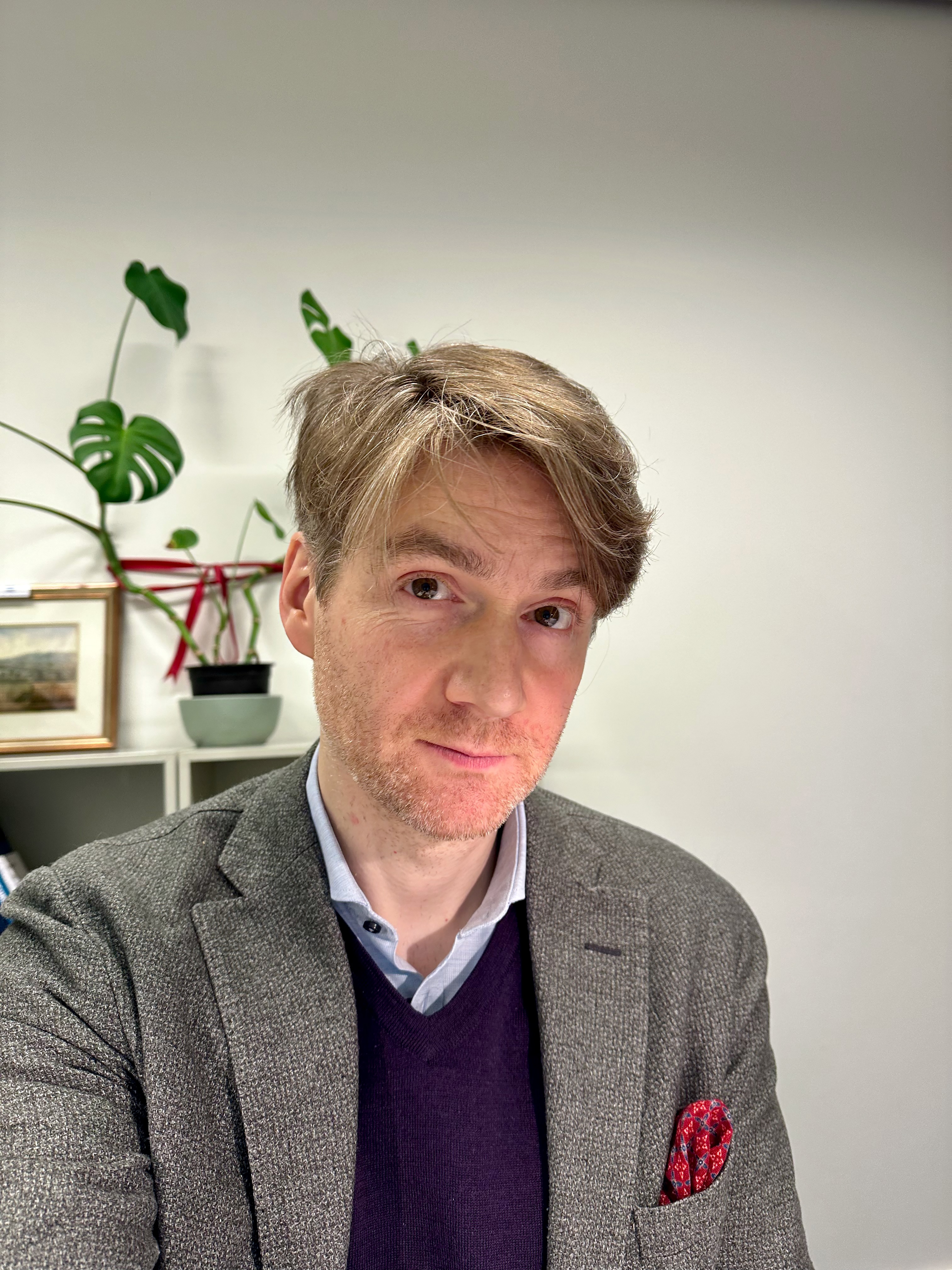 This project is part of a larger future project investigating the contexts in which scholars have developed legal history in Europe from 1600 to 1900: INTELLEX. The first part of this large project focuses on Hermann Conring (1606-1681) at the University of Helmstedt. In the 1640s, he held a controversial view that the Holy Roman Empire was not a continuation of the Roman Empire. Since Roman law did not apply, he proposed a codification of German law. What were the intellectual and wider socio-political and legal contexts for Conring's claims? What sources and what historical methods did Conring use? What legal or political concepts did he teach and to whom? What impact did it have on constituting a discipline?
Host: Prof. Dr. Martin Ott, Institute for Franconian Regional History and Prof. Dr. Astrid Swenson, Institute for Franconian Regional History

---
Professor Andrey Grigoriev
Rutgers University, USA

Project: Predictive models of small RNA-directed mRNA surveillance in planarians

This Senior Fellowship will support a collaboration of an experienced computational biologist interested in small RNAs, Prof. Andrey Grigoriev (Rutgers University, USA), with the UBT host, Prof. Kuhn, who studies the regulation of planarian regenerative ability by piRNAs. The proposed new joint project will combine experiments and computation to (1) expand this research to the entirety of planarian small RNAs, and (2) to employ computational methods of artificial intelligence in this dynamic area of study for predicting small RNA targets in a stem cell system. Given the complementary skillsets and matching interests of Profs. Kuhn and Grigoriev, the proposed collaboration is timely and likely to significantly advance research on small RNA regulation of planarian stem cells and to result in a high-profile joint publication. On the applied side, this proposal could also significantly contribute to the development of stable transgenics in planarians and studies of regeneration in humans.


Host: Prof. Dr. Claus-Dieter Kuhn, Professor for RNA Biochemistry


Interview: Meet the Fellow: Andrey Grigoriev


Professor Jean-Michel Ménard
University of Ottawa, Canada

Project: Quantum THz photonics: using strongly coupled vibrations to modulate optical absorption

Resonant interaction between a molecular transition and a confined electromagnetic field can lead to the "strong coupling regime" giving rise to quantum states with new properties. Recently, there has been lots of interest in achieving this regime at vibrational energies to change chemical properties. Here, a similar approach is used to modulate optical absorption properties of molecules. First, an innovative plasmonic resonator will be used to achieve strong coupling regime with molecular vibrations in the terahertz region. Optical absorption will then be monitored as a function of the coupling strength. Finally, an intense driving field will be used to control the quantum state. Our work will help refine the general understanding of quantum systems and lead to new applications in quantum information, computation, and chemical sensing. Notably, we aim to develop a mean to perform deep infrared spectroscopy of vibrational transitions with a simple absorption measurement in the visible.

Hosts: Prof. Dr. Markus Lippitz, Experimental Physics III and Prof. Dr. Georg Herink, Ultrafast Dynamics
Dr. Marilize Everts
University of Pretoria, South Africa

Project: Pool boiling characteristics to investigate single-phase flow through tubes with a constant surface temperature

The seventh Sustainable Development Goal (SDG) is to ensure access to affordable, reliable, sustainable, and modern energy for all, but unfortunately South Africa is facing an energy crisis. Therefore, the Department of Energy has prioritised renewable energy technologies and aims to contribute 42% of the country's energy mix by 2030. Being able to design more efficient heat exchangers for renewable energy applications can contribute to achieve this goal. Accurate design information and correlations are key to optimise the heat exchangers. Extensive research has been done on single-phase flow through tubes heated with a constant heat flux. However, gaps in literature still exist when it comes to tubes with a constant surface temperature due to the complexity of maintaining a uniform temperature along the tube length. The aim of this project is to experimentally investigate pool boiling characteristics to maintain a constant surface temperature along the length of a submerged tube.

Host: Prof. Dr.-Ing. Dieter Brüggemann, Engineering Thermodynamics and Transport Processes

Professor Nathaniel Umukoro
Western Delta University, Nigeria

Project: Food and Welfare: Assessing Nigeria's Food Security Policies from a Social Policy Perspective

It is a very concerning situation that over 100 million people in Africa are facing catastrophic levels of food insecurity. Although it is a global problem, the situation in Nigeria is very worrisome. In the 2020 Global Hunger Index, Nigeria ranks 98th out of 107 countries. Consequently, a careful assessment of existing social policy framework for food security in Nigeria will help identify areas of strength and weakness in order for improvements to be made. Nigeria is strategically significant for the study of challenges confronting Africa because of the population and new challenges created by the COVID-19 pandemic. The study will utilize the case study design and mixed method data collection and analysis approach. The research will be conducted in collaboration with the Prof. Dr. Tim Dorlach at the University of Bayreuth. The research project will provide useful insights on how the COVID-19 pandemic influenced social policy responses to food security in a Global South country.

Host: Prof. Dr. Tim Dorlach, Global Nutrition and Health Policy

Interview: Meet the Fellow: Nathaniel Umukoro
Professor Krzysztof Kozłowski
​Adam Mickiewicz University in Poznan, Poland

Project: Media Use and Propaganda: The Bayreuth Wagner Festival 1933 - 1944

The Bayreuth Richard Wagner Festspiele was the apple of the eye of Nationalist Socialist propaganda. On account of various circumstances (historical and cultural) the Festspiele in the period 1933-44 has been omitted as a subject of research. The relevant media-satellites around this festival suffered a similar fate. This research project therefore aims to fill this hiatus and in so doing, examine the role of the Festspiele – as a primary medium of theatre and the media wedded to it – as a vehicle of propaganda in Nazi Germany. Moreover, based on archival materials, the project shall demonstrate the instrumental use of the media in the hierarchy of that time: 1) radio, 2) film, 3) press and 4) Programmheft. Further, the study highlights the consequences of the changes instigated by Hitler, whereby after 1939 the Festspiele turned into the 'Kriegsfestspiele'. This important historical turning point saw propaganda aims change as did the profile of the Bayreuth audience.

Host: Professor Anno Mungen, Research Institute for Music Theatre Studies (fimt)

Research stay: June-November 2021

Professor Stephanus Muller
Stellenbosch University, South Africa

Project: How is South African art music (not) African art music?

The proposed research will consider, for the first time, the interfaces between art music production in South Africa and notions of African art music articulated Akin Euba and a host of other African scholars and composers. These interfaces – musical and discursive – have not been the object of scholarly enquiry. At stake is the important and overdue development of different perspectives on African musical modernity – research that requires the unique musical sources of the archive of the Iwalewahaus. The proposed research builds on an existing collaboration with the host at the University of Bayreuth, Dr. Lena van der Hoven, whose work on opera in Africa considers shared concerns with the definition and delimitation of 'African' as a descriptor for music production in (South) Africa. The award of the fellowship shall therefore not only strengthen, but also expand thematic and institutional collaborative capacity at the University of Bayreuth and at Stellenbosch University.

Host: Dr. Lena van der Hoven, Musicology

Interview: Meet the Fellow: Stephanus Muller

Research Stay: September-December 2021
Dr Yannig Luthra
University of Essex, United Kingdom

Project: Social Freedom and Unfreedom

My project critically examines a liberal tradition that casts social freedom as a matter of limitations on an individual's option space. I explore a contrasting idea that unfreedom lies in the enactment of instrumentalized social roles. Unfreedom exists where it is fundamental to one's role as a participant in a social formation that one is to act as an instrument set to the purposes of power holders. Social freedom, in turn, lies in a social form of agency, a kind of living together, that is precluded by the instrumentalizing power relations of domination.

I am an independent researcher affiliated with the University of Essex. I am working toward an integrated understanding of the unfreedom inflicted in domination, social power, the intersection of sociality and individuality, and a kind of freedom marked by forms of agency that are characteristic of persons. I have a PhD in Philosophy from UCLA.

Hosts: Professor Cristina Borgoni Gonçalves, Professor of Epistemology and
Professor Gabriel Wollner, Professor of Political Philosophy

Interview: Meet the Fellow: Yannig Luthra

Dr Celia Rodriguez Dominguez
IRNAS-CSIC, Seville, Spain

Project: Connecting the Dots Between Root, Xylem and Stomata

Understanding the physical constraints to transpiration and photosynthesis during drought is of paramount importance to (i) predicting vegetation response to climate change and (ii) identifying plant traits that confer drought tolerance. Stomatal closure is one of the first response to drought, making plants to conserve water but also limiting their carbon assimilation. However, its trigger during soil drying remains contentious. We aim to combine physiological and imaging experiments to investigate whether the loss in belowground conductivities and/or xylem cavitation represent important limitations to stomatal conductance.

Celia started her PhD at the University of Seville (2010, Spain) studying the control of transpiration in fruit trees by combining plant-based sensors with stomatal mechanistic models. She spent research stays at Sonoma State University (Dr Tom Buckley, 2011, USA) and the University of California, Los Angeles (Dr Lawren Sack, 2012, USA). After a 3-year postdoc at the School of Plant Sciences of the University of Tasmania (Prof Tim Brodribb, 2016, Australia), she moved to IRNAS-CSIC where she finished her studies as a Marie-Sklodowska-Curie Fellow. Currently, she is a Juan de la Cierva postdoctoral researcher at IRNAS-CSIC where she continues exploring innovative ways to determine the optimal provision of water for crops based on key plant physiological traits.


Hosts: Professor Andrea Carminati, Professor of Soil Physics and Professor Johanna Pausch, Professor of Agroecology

Interview: Meet the Fellow: Celia Rodriguez Dominguez


Joint Publication: P. Duddek, A. Carminati, N. Koebernick, L. Ohmann, G. Lovric, S. Delzon, C.M. Rodriguez-Dominguez, A. King & M.A. Ahmed. (2022). The impact of drought-induced root and root hair shrinkage on root-soil contact. Plant Physiology, 189: 1232 - 1236


M. Mantova, H. Cochard, R. Burlett, S. Delzon, A. King, C.M. Rodriguez-Dominguez, M.A. Ahmed, S. Trueba & J.M. Torres-Ruiz. (2023). On the path from xylem hydraulic failure to downstream cell death. New Phytologist, 237: 793 - 806