Ausgewählte Short Term Grantees
Short Term Grantees Auswahl 2021

​

Dr Jan Blahůt
Researcher at the Academy of Sciences, Institute of Rock Structure and Mechanics, Prague, Tschechische Republik
Projekt: Influence of changing temperature patterns on the rock strength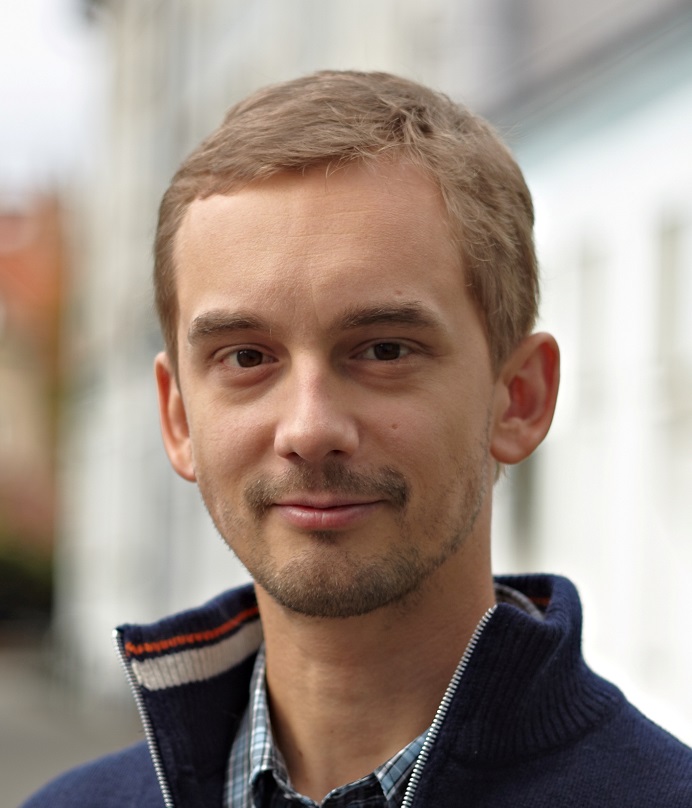 Climate change will affect temperature and moisture regimes in mid-latitude regions such as Bavaria and Czechia. Previous studies suggest that warmer and wetter climates will accelerate rock weathering. This should affect the current rockfall hazard as it was already observed. However, there is a lack of data that directly quantifies the influence of temperature and climate change-induced temperature change on rock strength. This short-term project aims to answer the important question: How much will change in moisture and temperature amplify the rock weathering? A series of controlled temperature loadings will be performed on selected rock samples from a mild climate of Central Czechia under dry and saturated conditions. During the loading, automatic ERT, TDR and AE sensors will be used to monitor moisture and cracking of the samples. This will be followed by sample testing to analyse changes in the rock strength.
Forschungsgebiete: Geomorphology, Climate change
Gastgeber: Professor Oliver Sass, Geomorphologie
Forschungsaufenthalt: März - April 2022
---
Dr Huong Dieu Dang
Senior Lecturer at the University of Canterbury (UC), Christchurch, Neuseeland
Projekt: Sustainability, Climate Risk and Sovereign Credit Ratings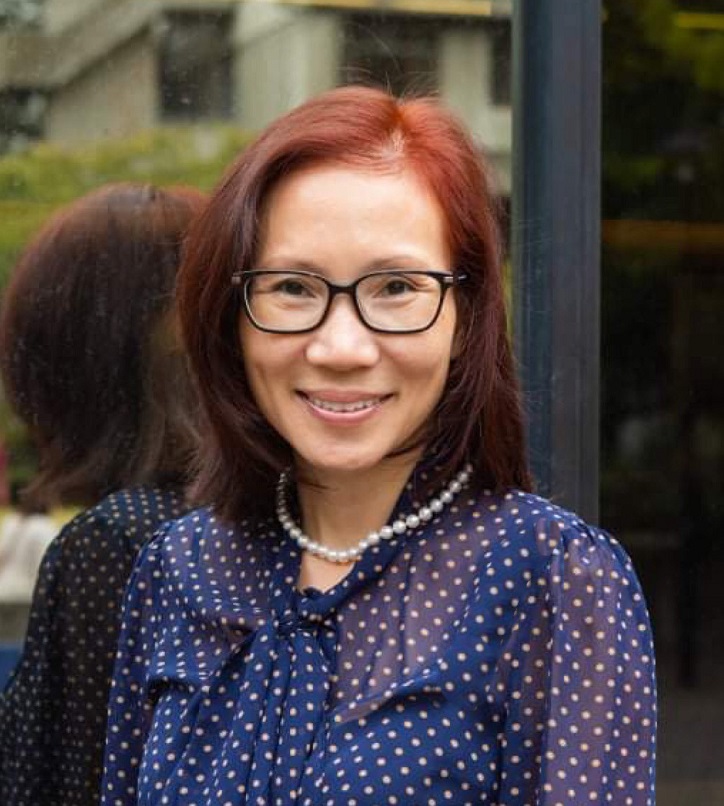 This study will examine climate risk exposures, environmental awareness and attitudes toward climate risk at the country level. These factors have not been widely explored in previous studies on sovereign credit risk. In the first stage (to be conducted in 2022), we will address two questions: (i) How did exposures to climate risk affect a country's sovereign rating level and rating change?; and (ii) Was there a structural change in sovereign rating criteria toward more stringent ratings following the signing of the Paris Agreement? In the second stage (to be carried out in 2023+), we will examine the effect of environmental awareness on sovereign rating dynamics, and answer this question: Did environmental awareness and attitude toward climate risk in a country moderate the effects of climate risk exposures on its rating level and rating change? This study should contribute to the debates concerning the regulations on climate change and environmental risk mitigation across countries.
Forschungsgebiete: Finance, Economics
Gastgeber: Professor Klaus Schäfer, Betriebswirtschaftslehre I: Lehrstuhl für Finanzwirtschaft und Bankbetriebslehre
Forschungsaufenthalt: TBC
---
Professor Rebecca Krukowski
University of Virginia, Department of Public Health Sciences, Charlottesville, Virginia, USA
Projekt: Improving self-monitoring feedback on eating behavior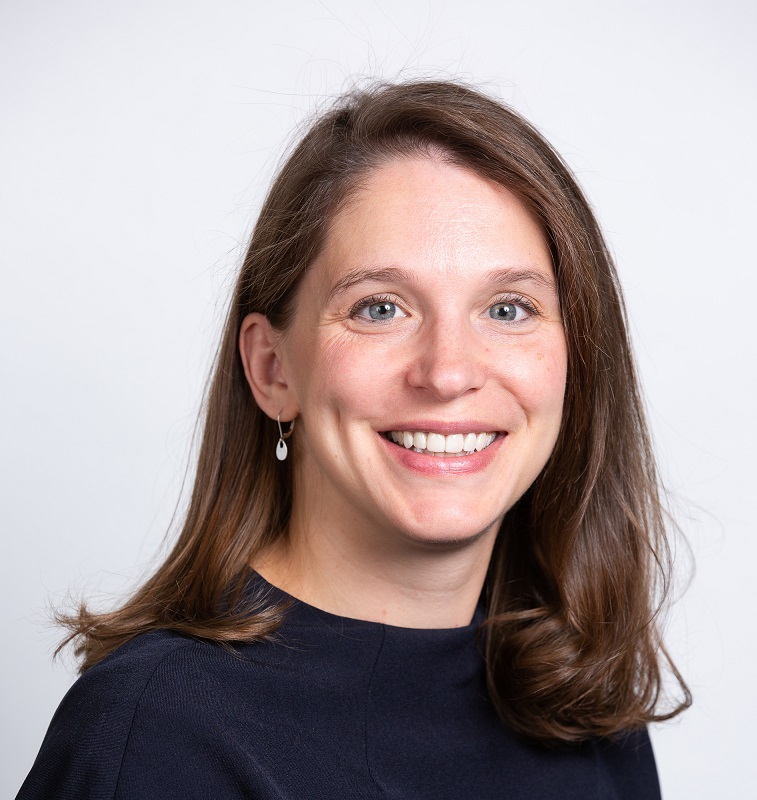 Dietary self-monitoring is a key predictor of success in behavioral weight loss programs. To support greater adherence to self-monitoring and to help individuals interpret their own self-monitoring data to set effective behavioral goals, participants are typically provided with interventionist feedback. Currently, there exists little empirical evidence, however, regarding how dietary self-monitoring feedback should be constructed, how participants interpret feedback, and what impact feedback makes on future eating behaviors. Examining perceptions of various forms of dietary self-monitoring feedback (e.g., graphical vs. written vs. oral feedback) as well as the effect of feedback on future eating behaviors would provide necessary insight to inform future research on the optimal design for self-monitoring feedback.
Forschungsgebiete: Nutrition, Behavioral science, Psychology
Gastgeberin: Jun.-Prof. Dr. Laura König, Public Health Nutrition
Forschungsaufenthalt: TBC
---
Dr Feng-Shu Lee
Assistant professor, National Yang Ming Chiao Tung University, Hsinchu, Taiwan
Projekt: Discrediting Vision: Music and Optical Illusion in Nineteenth-Century Europe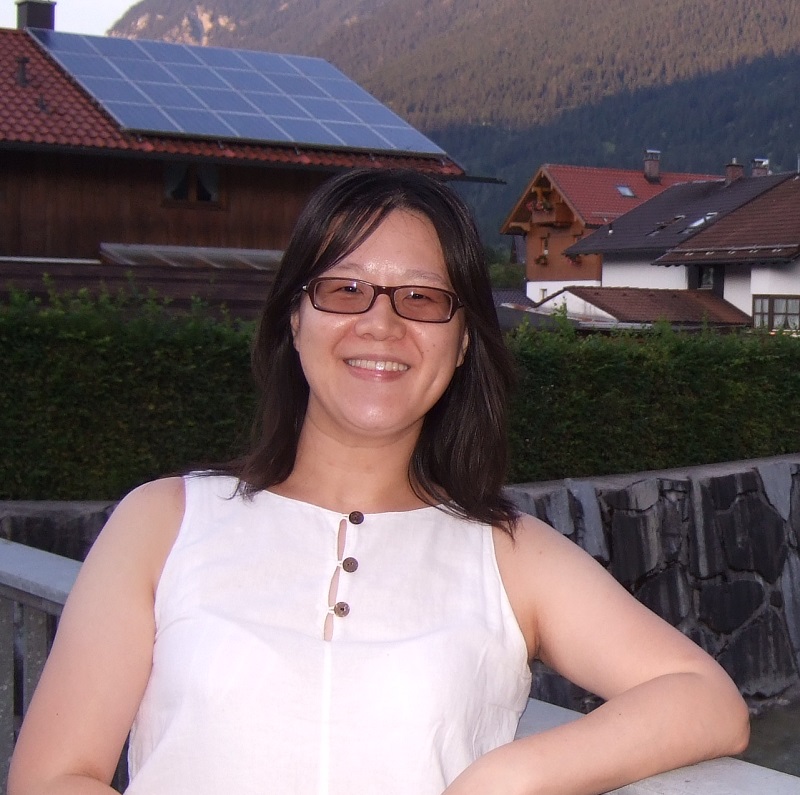 This project concerns how optical illusion contributes to a fresh understanding of Wagner's work. I argue that, whereas artists and scientists in post- Industrial Revolution Europe tested the manipulatable nature of human vision, Wagner found in it a source of inspiration for his critical approach to the relationship between sight and sound. His use of offstage music often appeared under the dramatic pretext of supernatural scenes involving optical illusion. I suspect that this approach derived from his larger musical concerns during his creative process. I will travel to the National Wagner Archive to examine his manuscripts of Der fliegende Holländer. This grant will facilitate my archival work and enable me to work with Professor Anno Mungen, whose 2006 monograph BilderMusik dealt with optical technology in similar repertoire. He will broaden my understanding of optical illusion's impact on music from the perspective of the traditions of German theatre in this context.
Forschungsgebiete: opera history, theatre and drama
Gastgeber: Professor Anno Mungen, Forschungsinstitut für Musiktheater (fimt)
Forschungsaufenthalt: März - April 2022
---
Short Term Grantees Auswahl 2020/2

​

Dr. Danielle Arigo
Assistant Professor of Psychology, Rowan University; Assistant Professor of Biomedical Sciences, Cooper Medical School of Rowan University; Adjunct Assistant Professor of Family Medicine, Rowan School of Osteopathic Medicine, USA

Projekt: Reducing Measurement Reactivity in Physical Activity Research

Measurement reactivity is a source of bias in digital assessment of physical activity (PA), though conditions that contribute to its effects are not well understood. This Short-Term Grant will facilitate a collaboration between Dr. Danielle Arigo, a U.S.-based PA researcher, and Dr. Laura König, a Junior Professor at the University of Bayreuth, to achieve 2 research aims: (1) To produce a manuscript comparing PA measurement reactivity across contexts and identifying predictors of reactivity; (2) To generate the project description for a new grant proposal, focused on testing methods for reducing PA measurement reactivity in distinct contexts. During the proposed visit, Drs. Arigo and König will also hold a workshop on digital assessment of weight-related behaviors such as PA. Thus, the work proposed for this Short-Term Grant will provide training opportunities to researchers at University of Bayreuth and promote a collaboration that will help to improve the accuracy of PA measurement.

Forschungsgebiete: Förderung körperlicher Aktivität, digitale Gesundheit, Gewichtskontrolle

Gastgeberin: Jun.-Prof. Dr. Laura König, Public Health Nutrition

Forschungsaufenthalt: August 2021

Interview: Meet the Grantee: Dani Arigo

Publikationen der Kooperation:

Danielle Arigo, Laura Travers & Laura M. König (2022): Pain experiences among women in midlife with existing health conditions: changes across pre-COVID-19, stay-athome orders, and initial reopening, Psychology & Health, 1-17, DOI: 10.1080/08870446.2022.2027421 (Infografik)

Arigo, D., & König, L. M. (2022). Examining reactivity to the measurement of physical activity and sedentary
behavior among women in midlife with elevated risk for cardiovascular disease. Psychology & Health, 1-17. https://doi.org/10.1080/08870446.2022.2055024

Professor Attila Tanyi
Department of Philosophy (IFF), University of Tromsø, Tromsø, Norwegen

Projekt: The Role of Reasons in the Ethics of Health Care Allocation

The aim of the project is to develop a new framework for the investigation of allocation issues in health-care. Any agent who makes a claim on health-care resources must provide reasons that support their claim. I propose that distributive justice in health-care resource allocation is therefore best seen as an attempt to maximize reason-based claims of agents on health-care resources. But ought we to make such priority-setting – often called 'rationing' – decisions? I propose that the answer to this query also depends on our account of the relevant reasons. In short, the most promising way to approach this area of applied ethics is to focus on the (normative practical) reasons that are relevant to our inquiry. This is a promising way also because in recent years there has been an upsurge in research on reasons. At the same time, this discussion has not made its way into medical ethics. This projects aims to fill this gap by fusing applied, normative and metaethics.

Forschungsgebiete: Medizinische Ethik (Ethik der öffentlichen Gesundheit), Metaethik (Theorie der Gründe), Normative Ethik (Konsequentialismus)

Gastgeber: Professor Dr. Julian Fink, Praktische Philosophie

Forschungsaufenthalt: Juni 2022

Dr. Daniel Teh
Senior Research Fellow, National University of Singapore, Singapur

Projekt: Investigation of recombinant spider silk protein encapsulation to enhance upconversion implant biocompatibility and anti-microbial properties

Upconversion nanoparticles (UCN) are nanotransducer for near-infrared (NIR) to visible light, an important feature to breach the tissue depth penetration limitation of visible light. However, the application of UCN solution directly into tissue, limits its clinical translation. We have fabricated UCN based implants with great flexibility demonstrated in wireless photodynamic therapy (PDT) in mice model brain tumour. In order to enhance further translatability of UCN implant (reduce scarring, anti-inflammatory and anti-microbial) recombinant spider silk technology is being explored to coat the UCN implantable. Recombinant spider silk has been demonstrated to be an ideal material that can reduce scarring, inflammation and has anti-bacterial property. We will examine the suitable surface modification for both UCN implant and spider silk for the coating to happen and the durability of the recombinant spider silk, towards the course of PDT.

Forschungsgebiete: Nanotechnologie, Onkologie, Materialwissenschaft

Gastgeber: Professor Thomas Scheibel, Biomaterialien

Forschungsaufenthalt: TBC

PD Dr. Thomas Wallnig
Universität Wien, Österreich

Projekt: Distant Reading Modern Historiography: Three Case Studies

Historiography mirrors the narratives of polities. It evokes imagined spaces, assembles groups of agents, defines codes of conduct, and merges them into historical outlines that are meaningful for the self-concept of political entities. Although the connection between historiography and state/nation building is obvious, it has never been tackled from the perspective of large-scale, algorithm-based corpus analysis similar to the way in which, for example, Franco Moretti has applied "distant reading" to literary studies. During the proposed three-week collaboration in 2021, we plan to work on three test cases: a German/Latin work from the 17th century, textbooks from the 19th century, and a comprehensive list of Catholic historiographers from the early modern Holy Roman Empire. We plan to perform a computer-based analysis of (a) the geographic, (b) the prosopographical, and (c) the conceptual and narrative scope of our three data samples. Interested colleagues will be invited to participate.

Forschungsgebiete: Frühneuzeitliche Geschichte, Geistesgeschichte, Geschichte der Historiographie, Digitale Geisteswissenschaften

Gastgeber: Dr. Stefan Benz, Didaktik der Geschichte

Forschungsaufenthalt: Juli und Oktober 2021

Interview: Meet the Grantee: Thomas Wallnig

Dr. Corli Wigley-Coetsee
Scientist, South African National Parks, Scientific Services, Vegetation Ecologist, Savanna and Arid Research Unit, Skukuza, Südafrika

Projekt: Determinants of phenological events in African savanna trees

In monsoonal, rain-limited climates the timing of phenological events such as fruit production, leaf deployment and leaf abscission determines not only the carbon exchange dynamics of ecosystems, but also the availability of food for animals. The intensity of seed production also varies greatly in intensity and frequency with uncertainty around controls of these dynamics. By using data that has been collected over seven seasons both inside and outside of a protected area, we intend to identify whether resource levels or environmental signals control synchronised reproduction through a state-space modelling approach that will allow us to model the resource status of plants, as well as interactions between climate and resource levels.

Forschungsgebiete: Phänologie, Ressourcendynamik von Herbivoren, Auswirkungen des Klimawandels

Gastgeber: Professor Steven Higgins, Pflanzenökologie

Forschungsaufenthalt: Juni 2022
Short Term Grantees Auswahl 2020/1

​
Dr. Aleksandra Drizo
Chief Executive Officer, Water and Soil Solutions International Ltd., Bedford, Kanada.

Projekt: Phosphorus Removal, Recycling and Reuse from agricultural runoff

The aim of my research visit is to assist Professor Dr. Stefan Peiffer, the Director of BayCEER, and his graduate students in the research of their current Marie Curie Training Network Project titled "Diffuse phosphorus (P) input to surface waters – new concepts in removal, recycling and management." This will be an excellent opportunity to expand on these collaborations in the future in development, testing and comparing different P trap systems.

The research visit also fits very well with the research and training of the PhD students in BayNAT, currently enrolled in Innovative Training Network (ITN) under Dr. Stefan Peiffer advisory or coadvisory. I will also provide a short course in P-removal topics to master students in geoecology and environmental chemistry, the topic of which being a central part of the curriculum.

Forschungsgebiete: Wasserqualität, Wasserschutz, Nährstoffmanagement, Best Environmental Management Practices

Gastgeber: Professor Dr. Stefan Peiffer, Hydrologie and Direktor des Bayreuther Zentrums für Ökologie und Umweltforschung

Forschungsaufenthalt: TBC

Dr. Eranezhuth Wasan Awin
Postdoctoral researcher at the Indian Institute of Technology, Madras, Indien

Projekt: Design and processing of novel heterogeneous catalytic nanocomposite fibers based on polymer derived ceramics approach

Lignocellulosic biomass which is an abundant, non-expensive and feasible (due to the non-competitive nature in the food chain) material is an excellent choice of replacement for fossil fuel and has wide application in medicinal chemistry. The development of novel catalytic reaction scheme concepts that mediates the conversion of lignocellulose derived alcohols to aromatic N-heterocycles (hydrogen generation/storage) is a challenge. In order to catalyze the corresponding reaction steps more efficiently and to withstand the strong basic conditions during the synthesis, novel catalysts have to be explored. Hence, the aim of this project is to design of a sustainable reusable heterogeneous catalysts based on transition metals, acknowledging the factors such as cost, selectivity, reusability and activity as well as the conservation of limited noble metal resources.

Forschungsgebiete: Keramik, heterogene Katalysatoren, Wasserstoffproduktion

Gastgeber: PD Dr. Günter Motz, Arbeitsgruppe "Precursorkeramik", Keramische Werkstoffe, and Professor Rhett Kempe, Anorganische Chemie II

Forschungsaufenthalt: Januar 2021

Pressemitteilung: Keramiknanofasern als Katalysatoren

Dr. María Josefina Irurzun
Postdoctoral Fellow at the National Scientific and Technical Research Council, Universidad Nacional del Centro de la Provincia de Buenos Aires, Argentinien

Projekt: Excursions to Bayreuth: travel narrative, identifications and transcultural experiences of Wagner fans (Argentina/Germany, 1890-1940)

The purpose of this project is to study travel narratives of Wagner fans that had made the trip or "pilgrimage" to Bayreuth's Festival from Buenos Aires, Argentina. We will study their travel narratives with the aim of understanding transculturation processes from the constructive dimension of music in social and cultural terms. Following a diachronic point of view –from late nineteen century to first half of twentieth–, this approach will allow the analysis of cultural encounters, also revealing the cultural distance perceptions of travelers and fans as well as the singularities of the male and female gaze.

Forschungsgebiete: Kulturgeschichte; Kulturgeschichte der Musik, Opernstudien, Transkulturationsprozesse; Migrationsstudien; Weltgeschichte.

Gastgeberin: Professorin Dr. Kordula Knaus, Musikwissenschaft

Forschungsaufenthalt: Juni 2022

Dr. Felipe Reinoso Carvalho
Assistant Professor in Marketing at the Universidad de los Andes School of Management, Bogotá, Kolumbien

Projekt: Sonic seasoning: Rethinking tasting experiences through music

Gastronomy and the food industry are more and more curious about the role of the human senses in the experience of foods and beverages. In fact, recent evidence suggests that what we hear can also significantly affect tasting experiences, whether we realize it or not. Felipe Reinoso-Carvalho, together with fellow colleagues from U. Bayreuth, intend to further explore, from a scientific perspective, the particular role of sound in the behavior of consumers while experiencing foods/drinks. Here, they would be looking for to discuss such role from three different perspectives: Innovation and consumer protection, food & health sciences, and/or transcultural processes.

Forschungsgebiete: Sound Engineering, Verbraucherverhalten, Experience Design
​

Gastgeber: Professor Dr. Claas Christian Germelmann, Marketing

Forschungsaufenthalt: April 2022

Dr. Maxim Vlasov
Senior Researcher at the Institute of High Temperature Electrochemistry of the Ural Branch of Russian Academy of Sciences and Assistant Professor at the Ural Federal University, Jekaterinburg, Russland

Projekt: Structural features of ion-conducting BaLaInO4 for electrochemical applications: Effect of acceptor and donor doping

In January 2021, Assistant Professor Maxim Vlasov stayed in Assistant Professor Mirijam Zobel group of solid state chemistry in order to elucidate the structure of oxygen-ion, proton and lithium-ion conducting oxides, for instance BaLaInO4 featuring the Ruddlesden-Popper structure. For this, Mr. Vlasov and Ms. Zobel employed both powder X-ray diffraction and pair distribution function (PDF) analysis based on high energy X-ray scattering data from the state of the art PDF diffractometer in the Zobel laboratory. The combination of this structural insight into the short-range order complements previously obtained electrochemical performance data to ultimately reveal ion transport mechanisms in these materials. The ion-conducting Ruddlesden-Popper oxides were synthesized at the home institute of Mr. Vlasov, the esteemed Institute of High Temperature Electrochemistry in Ekaterinburg, Russia. This scientific cooperation is an extension of the established series of summer schools named Travelling Seminars in the topical field of nanoscale materials and large scale research facilities.

Forschungsgebiete: Festkörperphysik, physikalisch Chemie

Gastgeberin: Professorin Dr. Mirijam Zobel, Anorganische Chemie Mesostrukturierte Materialien

Forschungsaufenthalt: Januar 2021

Interview: Meet the Grantee: Maxim Vlasov
Short Term Grantees Auswahl 2019

​
Professor Nilufer E. Bharucha
Direktorin, CoHaB Indian Diaspora Centre, University of Mumbai, India

The aim of Professor Bharucha's visit is to explore the potential, at Bayreuth, for an institutionalized platform for graduate research on diasporic literature and culture. This school would focus on representations of migration and diaspora, in particular with a view to concepts of the future. It would be situated within UBT's emerging field Cultural Encounters and Transcultural Processes. In order to initiate conversations on this topic, Professor Bharucha will visit UBT in the summer of 2021 and deliver a lecture on the literature of the Indian diaspora. She has already contributed a print version of this lecture - originially scheduled to be delivered in March 2020 - to an edited volume on Symbols of the Future. The Future of Symbolism by the host, Prof. Klaeger (de Gruyter, December 2020).

Forschungsgebiete: Diaspora-Studien (Literatur und Kino), Ethnoreligiöse Literatur, Indische Diaspora in Afrika, Geschlecht in der indischen englischen Literatur

Gastgeber: Professor Dr. Florian Klaeger, Englischsprachige Literatur

Forschungsaufenthalt: November 2021

Interview: Meet the Grantee: Nilufer Bharucha

Publikation der Kooperation: Nilufer E. Bharucha: "Reading the Future through the Past: Symbolism in Amitav Ghosh's Anthropogenic Fiction," in: Florian Klaeger und Klaus Stierstorfer, Hgg.: Symbols of the Future. The Future of Symbolism. Special Focus. Symbolism: An International Annual of Critical Aesthetics (Berlin, Boston: de Gruyter, 2021): 167-189.

Professor Thiago Branquinho de Queiroz
Universidade Federal do ABC, Centro de Ciências Naturais e Humanas, Santo André, Brasilien

Projekt: Charge transfer mechanisms in light converting systems from Time-Dependent Density Functional Theory

We aim to investigate light converting mechanisms in both artificial and nature systems. Donor-acceptor materials that can be used in organic solar cells and bacteriochlorophyll complexes from photosynthetic bacteria will be studied using Time Dependent Density Functional Theory. An important aspect of our work is the use of approximations that are capable of correctly treating charge transfer excitations. We combine those with an appropriate treatment of intermolecular interactions and long-range dielectric screening coming from solvation effects. Our long-term aim is to contribute to the development of materials that can efficiently convert light to other useful forms of energy.

Forschungsgebiete: Physik der kondensierten Materie, Quantenmechanik

​Gastgeber: Professor Dr. Stephan Kümmel, Theoretische Physik IV

Forschungsaufenthalt: Oktober 2021

Professor Olga Bruyaka Collignon
West Virginia University, USA

Projekt: Organizational Digital Identity: Antecedents and Consequences

Digital technologies and digitization of organizational processes constitute increasingly relevant changes in today's business environment calling for reconsideration of the bases for the normally accepted conception of identity. The objective of our research project is to develop the concept of organizational digital identity and answer the following questions: How groups within and across organizations develop shared digital identity? What are potential benefits of such shared digital identity? We define organizational digital identity as the collective self-concept(s) of an in-group towards the creation, application, development, and emergence of digital technology built on shared fondness, compassion, and proclivity towards digital technology.

Forschungsgebiet: Strategisches Management

Gastgeberin: Professorin Dr. Ricarda Bouncken, Strategisches Management und Organisation​

Forschungsaufenthalt: TBC

Professor Helge Dedek
Professor, Faculty of Law, McGill University, Montréal, Kanada

Projekt: "Darker legacies": Colonialism and "Comparative Law"

This project, which forms part of a larger undertaking I have been pursuing since 2017, seeks to explore the role of "comparative law" as intellectually legitimizing colonialism and even actively partaking in the in the colonial project. The method of comparison that gained currency in the 19th century is intricately intertwined with contemporaneous discourses on "civilization" and "race" and instrumental in establishing the "colonial difference".

Forschungsgebiete: Rechtsvergleich, Rechtsgeschichte

Gastgeber: Professor Dr. Martin Schmidt-Kessel, Deutsches und Europäisches Verbraucherrecht und Privatrecht sowie Rechtsvergleichung

​Forschungsaufenthalt: Frühling 2022

Professor Mostapha Diss
Professor of Economics, CRESE, Université de Franche-Comté, Frankreich

Projekt: Preference Rankings and Proportional Representation: Mismatches in Germany, 2005-2017

As with all proportional list systems, the German system is afflicted by a fundamental inconsistency known as the More-Preferred-Less-Seats-Paradox. Although this has been known to be a theoretical possibility for a long time, it has never been demonstrated empirically for Germany. We follow a method previously applied to studies of elections in Denmark (1973–2005) and The Netherlands (1982–1994) that reconstructs these preference rankings from opinion polling data. We use flash polls that contain "thermometer data" on party preferences conducted the week before polling day for the Federal Elections in 2005, 2009, 2013, and 2017. The main finding is that each of the elections has been afflicted by the paradox. Qualitatively, it is arguable that the occurrence of the paradox in 2005 and 2009 is relatively benign. But in 2013 and 2017 the paradox took on a different dimension. Firstly, in 2013 the liberal Freie Demokratische Partei (FDP) actually dropped out of parliament although being preferred over the leftwing party DIE LINKE, which was the so-called Condorcet-loser (or least-preferred party). DIE LINKE was the third largest faction in the Parliament and the official opposition. Then in 2017, the populist rightwing party, Alternative für Deutschland (AFD), received the third largest seat share although, as with DIE LINKE in the previous election, it was the Condorcet-loser and it too has become the official opposition. This suggests that the current system has the potential to distort the representation of voter preferences. We discuss the source of the paradox and the normative implications of these results by placing them in the context of representative and epistemic conceptions of democracy.

Forschungsgebiete: Wirtschaftswissenschaften, Politikwissenschaften

Gastgeber: Professor Dr. Frank Steffen, Wirtschaftswissenschaften

Forschungsaufenthalt: Oktober-November 2021

Interview: Meet the Grantee: Mostapha Diss

Dr Yu Dong
School of Civil and Mechanical Engineering, Curtin University, Australien

Projekt: Mechanical, Thermal and Electrical Properties of Polylactic Acid (PLA)/Bamboo Charcoal (BC) Multifunctional Bionanocomposites

PLA is a popular biodegradable polymer used in material packaging, biomedical engineering and pharmaceutical devices. The incorporation of nanofillers in polymer nanocomposites has been widely investigated while the study on bamboo charcoal (BC) nanoparticles is still at its infant stage despite their abundant resources, high surface areas, degree of porosity and absorption ability used for pollutant removal and gas purification. This project aims to successfully fabricate PLA/BC bionanocomposites using twin screw extrusion and compression moulding and simultaneously enhanced mechanical, thermal and electrical properties of tailored PLA/BC bionanocomposites as multifunctional materials to deeply understand their good processing-structure-property relationship.

Forschungsgebiete: Material- und Ingenieurwissenschaften

Gastgeber: Professor Dr. Volker Altstädt, Polymere Werkstoffe

Forschungsaufenthalt: TBC

Dr Remco W.A. Havenith
Stratingh Institute for Chemistry and Zernike Institute for Advanced Materials, University of Groningen, Niederlande

Projekt: Modelling Deposition of Organic Photovoltaic Materials in Electric Fields

Photovoltaic materials are promising candidates for facilitating the transition from fossil fuels to renewable energy sources. Organic photovoltaics (OPV) have properties, such as being flexible and light weight that make them attractive for specialty applications. The efficiency of OPV depends on many factors, and one is the morphology of the material, which can be steered by electric fields. Here we will do computer simulations of the formation of the films under control of electric fields, with the aim to be able to control the morphology in the production process of OPV in order to improve their efficiency.

Forschungsgebiete: Theoretische Chemie, Organische Photovoltaik, Computer-Modellierung


​Gastgeberin: Junior-Professorin Dr. Eva M. Herzig, Dynamik und Strukturbildung

Forschungsaufenthalt: TBC

Dr Niloofar Karimian
Postdoctoral Research Fellow, Southern Cross GeoScience, Southern Cross University, Australien

Projekt: Antimony Mobility and Speciation in Complex, Redox-Active Mineral System

This project aims to advance our fundamental understanding on the geochemistry of antimony – a critical mineral resource and environmental pollutant of growing concern that plays a growing role in our daily lives. This will be achieved by investigating the interplay between antimony and metal oxides in multi-mineral systems. This project will bring together a combination of advanced analytical tools and techniques to examine antimony –iron and manganese interactions in experimental mixed mineral systems. The expected outcomes will provide novel insights into refined strategies to manipulate coupling between antimony mobility and iron and manganese cycling for improved rehabilitation of degraded landscapes.

Forschungsgebiete: Bodenkunde, Umweltgeochemie

Gastgeberin: Professorin Dr. Britta Planer-Friedrich, Umweltgeochemie

Forschungsaufenthalt: TBC

Dr Dmitry Kolomenskiy
​Skolkovo Institute of Science and Technology, Moscow, Russland

Projekt: Energetic optimization of spatial arrangement of fish swimming in formation

Fluid dynamics plays an important role in our understanding of animal locomotion. The topic of this collaboration concerns with fish schooling, which refers to a group of fish swimming in the same direction in a coordinated manner. We are developing an analytical model based on approximation of the far flow field induced by an individual swimmer represented as a circular vortex ring. It will help to assess hydrodynamic advantages of schooling and evaluate potential benefit that swimming in a group can offer to small robotic underwater swimmers.

Forschungsgebiete: Strömungsmechanik, Computermechanik

Gastgeber: Professor Dr. Jörn Sesterhenn, Technische Mechanik und Strömungsmechanik
​​
Forschungsaufenthalt: TBC

Professor Heather Viles
​School of Geography and the Environment, University of Oxford, Großbritannien

Professor Heather Viles from the University of Oxford will visit Bayreuth to collaborate with Professor Dr Oliver Sass on 'Heritage Hydrology'. The aim of the visit is to lay the foundations of an innovative research project on the interactions between the hydrological cycle and the deterioration of built heritage. We will co-design an instrumental setup for a proposed pan-European network of heritage hydrological observatories, draft a proposal for funding, and co-author a review paper setting out the challenges for this research area.

Forschungsgebiete: Geomorphologie, Heritage Science

Gastgeber: Professor Dr. Oliver Sass, Geomorphologie